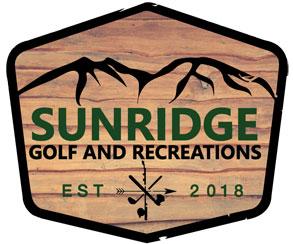 Holes: 18
Slope: 119 – 135
Rating: 65.4 – 73.1
Par: 72
Yardage: 4,814 – 6,914
Email: info@divinenine.com
1000 Long Drive
Carson City, NV 89705
Website: sunridgegc.com
General Manager
Ken Stott
Sunridge Golf and Recreation is the new fresh face of sporting entertainment!
Sunridge golf course features unique topography, elevated tees and sloping fairways. This 7,000 yard, par 72 championship course winds through breathtaking vistas of the Carson Valley. Located in south Carson City, Sunridge is easily accessible from both Lake Tahoe and Reno.
New Owner, Dan Oster (Carson City born businessman and University Nevada Reno grad), believes in the potential this golf complex offers. The course is in great condition with greens called the 'best in the valley' by local players and a fleet of new Yamaha golf carts. Sunridge staff focuses on golf and family recreation with family events planned for the summer season.
The natural beauty of Sunridge Golf Club is the real star of the show, featuring postcard views on nearly every hole. This is a must-play Nevada golf course!