70,000+ yards for all levels of play

171 holes of exceptional golfing
Ben Wright gives you a glimpse of the Divine Nine golf courses in Carson and Carson Valley, Nevada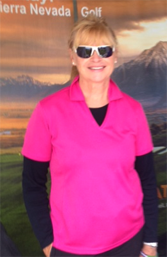 Get a jump on golf season!
Divine9Golf
Check us out for customized, wallet-freindly VIP Tournament packages and Road Trips to the Carson Golf Trail.  We'll customize details to fit your dates, preferences and budget.
(844) 285-GOLF or info@divine9golf.com
#1 Golf Destination
Divine 9 Carson Golf Trail…. Washoe Valley to Gardnerville Nevada
Bring your clubs!….now 10 courses under 40 minutes apart
Road Trips on the Carson Golf Trail involve rich history, world-class golf, the thrill of Nevada style gaming…with simply amazing views of Carson Valley and the majestic Sierra Nevadas.
Base Camp
Our perfect Northern Nevada location offers Carson City and Carson Valley as hubs for golfers of all abilities and experience, as well as adventure seekers from around the globe. Lake Tahoe is an awe-inspiring, quick drive away. 
Divine 9 Carson Golf Trail
 These numbers speak for themselves: 
• 70,000+ yards for all levels of play
• 180 holes of traditional and Links-style layouts by Palmer, Miller, Jacobsen and Harbottle
• over 25 restaurants (casual to 4-star)
• 24-hour casinos and after-golf fun 
Let us arrange your Divine 9 Golf Travel Package (844) 285-GOLF
Contact Jackie for customized group and individual tee times, lodging & dining.
Visit the Divine 9 Golf courses
Carson Valley Golf Course
Carson Valley Golf Course
Holes: 18 | Slope: 104 – 120 | Rating: 63.1 – 68.0 | Par: 71 | Yardage: 4,677 – 6,020
18 Hole FootGolf Course also available every day after 1pm
[more]
Eagle Valley Golf Course — West
Eagle Valley Golf Course — West
Holes: 18 | Slope: 112–139 | Rating: 65.4–71.9 | Par: 72 | Yardage: 5,323–6,851
[more]
Genoa Lakes Golf Course — Ranch Course
Genoa Ranch Golf Course
Holes: 18 | Slope: 118 – 134 | Rating: 64.4 – 74.4 | Par: 72 (Men) / 73 (Women) } Yardage: 5,289 – 7,331
[more]
Genoa Lakes Golf Club — Lakes Course
Genoa Lakes Golf Club
Holes: 18 | Slope: 110 – 133 | Rating: 63.1 – 74.0 | Par: 72 | Yardage: 5,078 – 7,359
[more]
Sunridge Golf Club
Sunridge Golf Club
Holes: 18 | Slope: 119 – 135 | Rating: 65.4 – 73.1 | Par: 72 | Yardage: 4,814 – 6,914
[more]
Toiyabe Golf Course
Toiyabe Golf Course
Holes: 18 | Slope: 120–138 | Rating: 67.7–74.2 | Par: 72 | Yardage: 4,811–7,166
[more]