70,000+ yards for all levels of play

171 holes of exceptional golfing
Ben Wright gives you a glimpse of the Divine Nine golf courses in Carson and Carson Valley, Nevada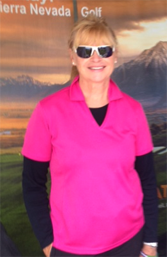 Get a jump on golf season!
Divine9Golf
Check us out for customized, wallet-freindly VIP Tournament packages and Road Trips to the Carson Golf Trail.  We'll customize details to fit your dates, preferences and budget.
(877) 697-GOLF or info@divine9golf.com
#1 Golf Destination
Numbers don't lie in Carson City-Carson Valley
You'll find 9 golf courses under 40 minutes apart
70,000+ yards for all levels of play
171 holes of traditional and Scottish-style layouts by Palmer, Miller, Jacobsen and Harbottle
over 20 restaurants (casual to 4-star)
24-hour casinos and many more after-golf options
Rich historic offerings, endlessly entertaining casinos and world-class golf draw visitors from around the globe for a Nevada vacation throughout the Carson Valley. Due to our great Nevada location, Carson City serves as the hub of the wagon wheel for sight-seers and adventure-seekers alike.
Let us arrange your Divine 9 Golf Travel Package (877) 697-GOLF
Contact Jackie for customized group and individual tee times, lodging & dining.
Visit The Divine 9 Golf Courses
Carson Valley Golf Course
Carson Valley Golf Course
Holes: 18 | Slope: 104 – 120 | Rating: 63.1 – 68.0 | Par: 71 | Yardage: 4,677 – 6,020
18 Hole FootGolf Course also available every day after 1pm
[more]
Eagle Valley Golf Course — West
Eagle Valley Golf Course — West
Holes: 18 | Slope: 112–139 | Rating: 65.4–71.9 | Par: 72 | Yardage: 5,323–6,851
[more]
Genoa Lakes Golf Course — Ranch Course
Genoa Ranch Golf Course
Holes: 18 | Slope: 118 – 134 | Rating: 64.4 – 74.4 | Par: 72 (Men) / 73 (Women) } Yardage: 5,289 – 7,331
[more]
Genoa Lakes Golf Club — Lakes Course
Genoa Lakes Golf Club
Holes: 18 | Slope: 110 – 133 | Rating: 63.1 – 74.0 | Par: 72 | Yardage: 5,078 – 7,359
[more]
Sunridge Golf Club
Sunridge Golf Club
Holes: 18 | Slope: 119 – 135 | Rating: 65.4 – 73.1 | Par: 72 | Yardage: 4,814 – 6,914
[more]
Toiyabe Golf Course
Toiyabe Golf Course
Holes: 18 | Slope: 120–138 | Rating: 67.7–74.2 | Par: 72 | Yardage: 4,811–7,166
[more]