#1 Golf Destination

100,000+ yards for all levels of play

216 holes of exceptional golfing
Ben Wright gives you a glimpse of the Divine Nine golf courses in Carson and Carson Valley, Nevada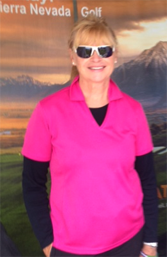 Get a jump on golf season travel with Divine 9 and the Carson Golf Trail.
Check us out for customized, wallet-freindly VIP Tournament packages and Road Trips to the Carson Golf Trail.  We'll customize details to fit your dates, preferences and budget.
(844) 285-GOLF or info@divine9golf.com
#1 Golf Destination
Divine 9 Golf Trail Courses: South Reno to Gardnerville, Nevada
Come play! Now with 12 courses on the Trail and 5 perimeter courses well worth a little commute.
Road trips on the Carson Golf Trail are rich in Nevada history, world-class golf and the thrill of Nevada-style gaming…showcased in beauty from vast desert and breathtaking foothills to the majestic Sierra Nevadas.
Base Camp with Atitude

Our perfect Northern Nevada locations offer Carson City and Carson Valley as primary hubs for golfers of all abilities and experience levels. Adventure seekers are all-in too: Lake Tahoe is an awe-inspiring quick drive nearby.
Divine 9 Carson Golf Trail
 These numbers speak for themselves: 
• 216 holes of traditional and Links-style layouts by Palmer, Miller, Jacobsen and Harbottle. Nearby perimeter Golf Trail courses offer additional 90 holes of stunning Championship play.
• over 100,00 yards for all levels of play
• 25 dining establishments to choose from (casual to 4-star)
• Nevada-style casinos and after-golf entertainment

We'll use 20 years of local knowledge to customize your Divine 9 Golf package for best pricing and value.

(844) 285-GOLF
Contact Jackie for customized group and individual tee times, lodging & dining.
Visit the Divine 9 Golf courses
Carson Valley Golf Course
Carson Valley Golf Course
Holes: 18 | Slope: 104 – 120 | Rating: 63.1 – 68.0 | Par: 71 | Yardage: 4,677 – 6,020
[more]
Eagle Valley Golf Course — West
Eagle Valley Golf Course — West
Holes: 18 | Slope: 112–139 | Rating: 65.4–71.9 | Par: 72 | Yardage: 5,323–6,851
[more]
Genoa Lakes Golf Course — Ranch Course
Genoa Ranch Golf Course
Holes: 18 | Slope: 118 – 134 | Rating: 64.4 – 74.4 | Par: 72 (Men) / 73 (Women) } Yardage: 5,289 – 7,331
[more]
Genoa Lakes Golf Club — Lakes Course
Genoa Lakes Golf Club
Holes: 18 | Slope: 110 – 133 | Rating: 63.1 – 74.0 | Par: 72 | Yardage: 5,078 – 7,359
[more]
Sunridge Golf Club
Sunridge Golf Club
Holes: 18 | Slope: 119 – 135 | Rating: 65.4 – 73.1 | Par: 72 | Yardage: 4,814 – 6,914
[more]
Toiyabe Golf Course
Toiyabe Golf Course
Holes: 18 | Slope: 120–138 | Rating: 67.7–74.2 | Par: 72 | Yardage: 4,811–7,166
[more]