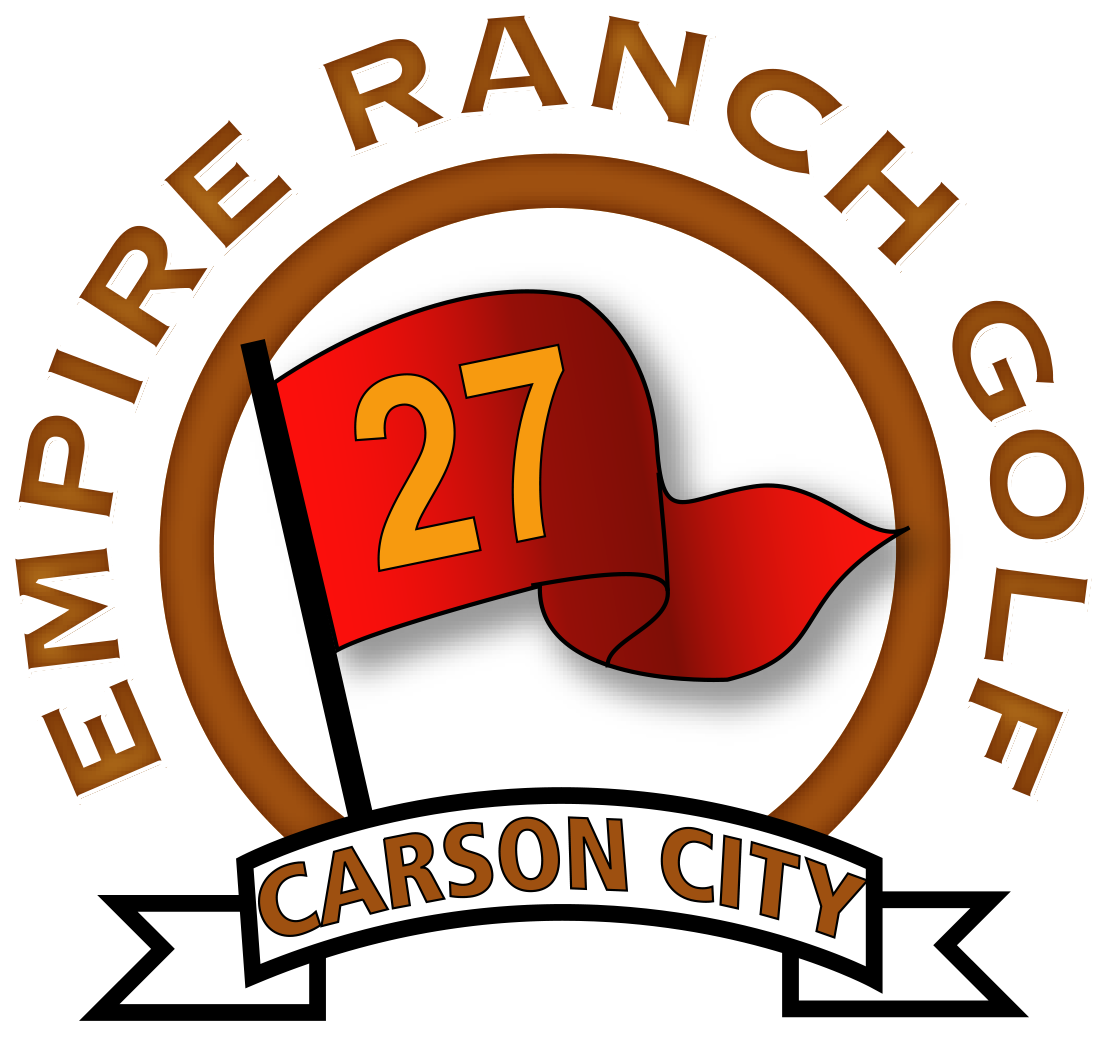 Holes:  27  (Red, White and Blue 9s)
Yardage for 9 Holes:
Red 2,345–3,340, White 2,509–3,500, Blue 2,374–3,263
Slope for 9 Holes:
Red 107–128, White 103–124, Blue 107–125
Rating for 9 Holes:
Red 64.9–71.4, White 64.9–71.0, Blue 64.4–70.3
Par each 9: 36
Golf Travel Packages
(877) 697-GOLF
Head Golf Professional
Sean Boggs
About Empire Ranch Golf Course
Sheltered between the bluffs on 250 acres, the Empire Ranch Golf Course is a 27-hole, championship golf course that overlooks the Carson River and is enhanced by numerous lakes and wetlands. You will find plush tee boxes and smooth, fast greens. Tight, lush, fairways lined with lakes challenge the low-handicapper but, at the same time, play fairly for the high handicapper. Includes driving range, pro shop, bar and restaurant.
Empire Ranch Golf Course is a rare Nevada golf course nestled on the banks of a river, the Carson River. It's this rare combination of mountain, desert and river setting that has made this Carson City golf course a popular tee time destination for nearby vacationing Lake Tahoe golf lovers, who don't mind making the quick drive to the east. Empire Ranch Golf Course features a lot of variety, too, thanks to its three 9-hole courses. So pick your set — the Comstock, River or Sierra course — and get ready for a memorable round of golf.
Empire Ranch provides 27 fun and challenging holes of golf as well as a full practice complex, teaching facility, and a friendly-staffed pro shop, offering a wide variety of top-of-the-line golf products, apparel and accessories. The on-site teaching facility also provides personalized individual and group instruction.
The PGA professionals on staff can also provide golf instruction with the latest video and launch monitor technology to those golfers looking for that extra edge. These amenities add up to a first class experience at Empire Ranch for golfers of all levels of play.
Pro Shop Hours
Winter:  8a – 4p
Summer:  7a – 6p
Food & Beverages Hours
Winter:  8a – 4p
Summer:  7a – 6p