Meet the Pro – Robert Mason, Silver Oak Golf Course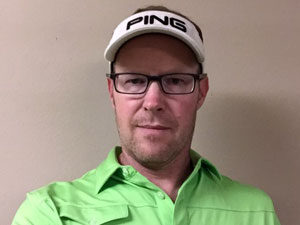 Robert Mason, Head Golf Professional at Silver Oak Golf Course, was drawn to Northern Nevada in 1992 and has called Nevada his home ever since.  He entered the golf business in December 1992, and received his Class A PGA status in September, 2002.  He has been Head Pro at Silver Oak for 15 years!
He is an active promoter of Junior Golf and busy golf instructor, leading summer Junior Golf clinics and overseeing a variety of Silver Oak events. Robert enjoys family life with his wife and two children – his hobbies include golf, snowboarding and cycling.