Carson Valley Golf Course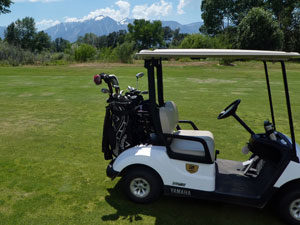 Golf, cart & Lunch $38
Couples Golf Package
Includes:
3 lessons (Saturdays April 13 & 20, May 4, 10am)
3 18-hole rounds for 2
3 9-hole rounds for 2
FREE Golf after each lesson on Saturdays
Cost per couple: $299 – $349
Carson Valley APP
Download our app for GPS, scorekeeping, news & events, tee times and deals
Cinco de Mayo TAYLOR MADE DEMO DAY
Sunday May 5, 10am-3pm
With special 20% off pricing

Dayton Valley Golf Club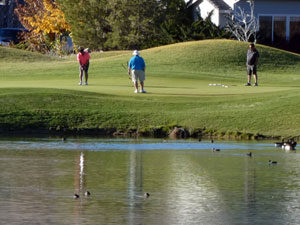 Easter Pancake Breakfast & Easter Egg Hunt
Sunday, April 21, 2019
Pancacke breakfast served 10:00 am – noon ($10 for adults, $5 for kids 12 & under)
Easter Egg Hunt at 1:00 pm (free) – age divisions, DJ Music, and Balloon Artist
Taco Tuesdays
$1 tacos, $3 Modelos, $5 Margaritas
Friday Free Apps
Complimentary appetizers from 5:00 – 7:00 pm in the bar!

Empire Ranch Golf Course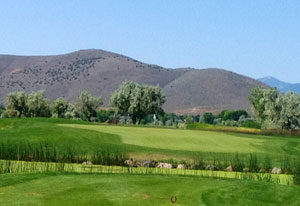 April Pro Shop Hours
8:00/8:30 am – 4:00 pm daily (weather permitting)
April Rates
$28 all day any day, including cart
Mallards Restaurant
Open daily from 9:00 am – 3:00 pm, banquets weddings and large parties welcome!
Lane Christensen is Teaching Pro giving lessons and clinics
It's Beautiful Outside! April Special
Large bucket of balls and two domestic beers for just $10.
Come Play the New Ranch 18!
White and Blues 9-hole courses have been combined into a complete 18 hole course.
Robert Sikes has been appointed new greens superintendent at Empire Ranch Golf Course. Mr. Sikes hails from Alabama and has been in golf business for 28 years, including Rosewood Lakes in Reno. He is a graduate of Faulkner State Community College in Alabama and the University of Florida in Gainesville. He'll use his many years of experience to continue course improvements and upgrades at Empire Ranch. Welcome Robert!

Genoa Lakes Golf Club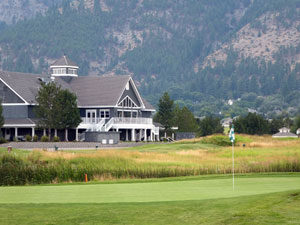 Genoa Lakes is OPEN
Pro Shop April hours are 7:30 am – 5:00 pm
Rates are $90 mornings, $70 after 12pm
Preparing for US Open Qualifying May 6th
Course conditions: All holes are playable! Course is drying out, greens were aerified mid March
'Eleven is Heaven' returns!….11 holes + hot dog or burger & beverage….Call Pro Shop for prices and times (775) 782-4653

Genoa Ranch Golf Course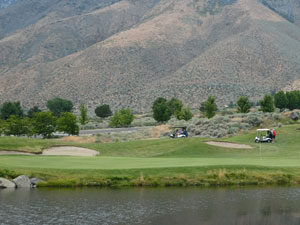 Course Conditions
Awesome! Greens were aerated mid March and they're good to go!
2019 Ranch Cards
10 rounds golf plus 1 complimentary round after 12:00 pm. Transferable.
$350.
Call (775) 782-7700 for details.
Pro Shop April Hours
7:30 am – 5:00 pm daily
Bar & restaurant open weather permitting
Friday Happy Hours
At the Ranch's Knaughty Pine Bar from 4:30 – 6:30 pm. Drink Specials!

Silver Oak Golf Course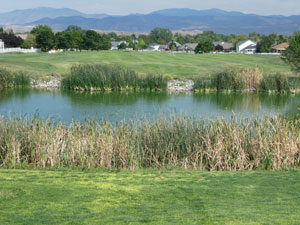 Spring Pro Shop Hours
April: 7:30 am – 5:00 pm
Open 7 days weekly
April Rates
April – October: $60 mornings
Twilight at 2:00 pm: $38
* all rates include cart midweek or weekend
New Par 3 Course
The new par 3 course is integrated into the front 9. Silver tee markers are off to the side. Hole distances range from 100 – 150 yards, great iron & short game practice! Call the Pro Shop for Par-3 rates.
Cadillac Ranch Driving Range
Features partially buried vintage Cadillac targets: the cars have been have been hand painted with Carson City, Nevada themes.

Sunridge Golf Club
Tuesdays – Ladies Day
$25 green fees with cart for ladies.
Wednesdays – Senior Day
* $25 green fees for youngsters 60 years of age or older
Free Monthly Membership Drawing
Once a month, we are giving away a free membership. To enter the drawing, simply complete a form in our pro shop.
Players can re-enter every month and win just once.
Casino Mondays
Every Monday is Casino Day at Sunridge! Casino employees play for $25 includes cart! Bring your casino ID and any time on Monday you can play one of the best courses in the are for only $25!! Great golf, great views, great people!
Event Tent Now Complete
Deluxe Sunridge venue for special events.
Archery Range open on site.
Pro Shop and Bar/Grill are open Sunrise to Sunset in April
April Rates
Monday – Thursday: $35, Twilight at 2:00 pm: $25
Friday – Sunday: $40, Twilight at 2:00 pm: $30
Greens will be aerated first 10 days of April getting ready for a great season!
Grand Opening Party May 4th
Open to the public, 10am-4pm with tours, door prizes, food trucks, archery classes, face painting, bounce houses & music!

Toiyabe Golf Club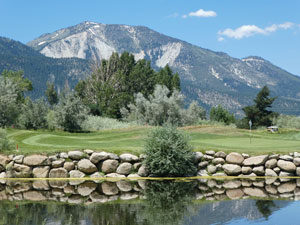 Toiyabe Golf Club is open 7 days a week. Golf and dine with the most spectacular view in the valley!
Restaurant open Wednesday – Sunday 10:30 am – 5:00 pm serving lunch
Happy Hour Wednesday – Friday, 2:00 – 5:00 pm.
Golf Shop open daily 8 am – 6 pm.
Join the 2019 Men's and Women's Club
Toiyabe Golf Club is open to the public. We invite you to join the 2019 Men's and Women's Club. Complete your application today and send to the Golf Shop. Men's Club Opening Day is Tuesday, April 23rd and Women's Club Opening Day is Thursday, April 25th!
Good Friday Seafood Specials
Friday, April 19th
Join us for Good Friday seafood lunch specials in the restaurant.
Easter Sunday Brunch
April 21st – We invite you and your family to join us for a spectacular Easter Brunch. Reservations available 10 am – 3 pm, call Sabrina today at 775-882-0882 ext.108.